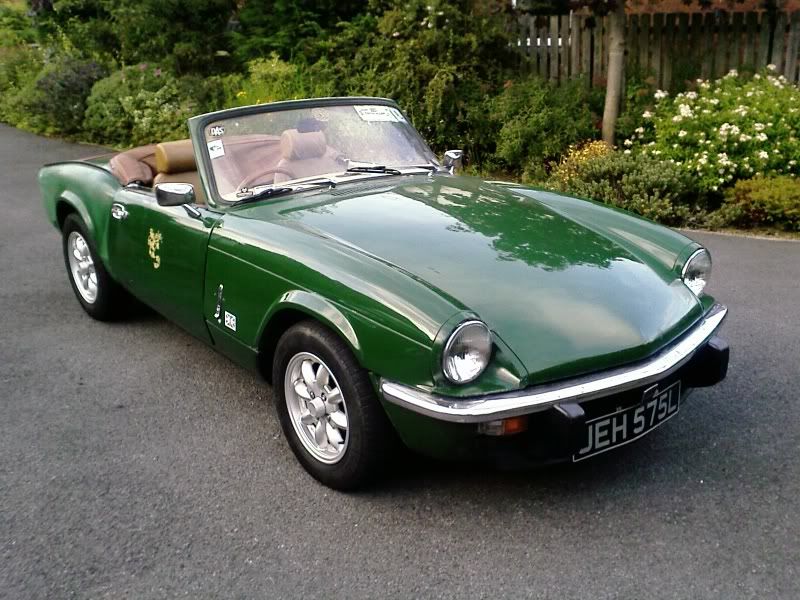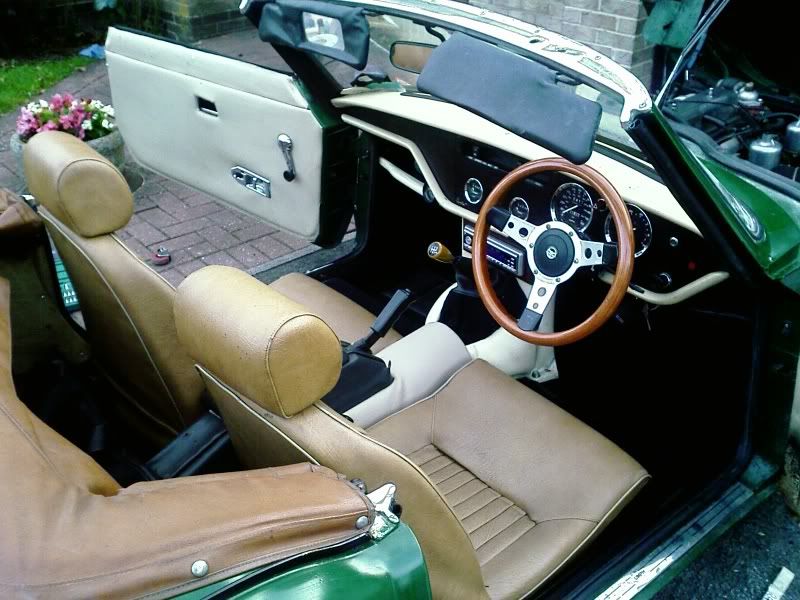 Well here I am, finally creating my own little space on the big wide web. After reading many of the blogs on the Club Triumph website over the years and gaining much knowledge from them I decided it was about time to give something back, well attempt to anyway!
Who am I? My Name is Ash Meson. I'm 26 years old and currently work as a self employed auto electrician, mainly installing equipment into fleets of vehicles. I'm based up in Kendal, Cumbria. Are there anymore of us in Cumbria? please feel free to drop me a PM via the forum. My interest in Triumphs stems from the purchase of a Spitfire 1500 in March 1995. This was fully restored by myself and dad, including sills, floors, wings and a full paint job; the bug had been caught at 14 years old :-)
Onto the car......
UEH 575L was purchased in July 1997. The car was shabby but basically sound and in need of a full respray. Whilst learning to drive, myself and my dad spent 6 months preparing the car and painting it, the overall finish was pretty dam good for a couple of amateurs and the car was ready to hit the road with a spotty 17 year old student behind the wheel :-)
The car was used and abused daily for a number of years and much fun was had. If anybody is reading this then here is a copy of a diary I kept during that time many years ago...
http://www.freewebs.com/vehiclesystems/spitfirediary.htm
During this time the engine was also rebuilt and slightly modified. Rebored with brand new hepolite pistons and brand new conrods. Reground and new shells. Kent fast road cam. Head skimmed, converted to unleaded and many hours spent with a dremel gas flowing it. Flywheel Skimmed. The bottom end was also fully balanced complete with pulley, nut and flywheel attached.
So fast forward to 2007 and where is the car now? Well currently it is at Willow Triumph having a full passenger side floor, sill set and rear wing. I dragged her out of the garage in 2005 and got it onto the road for the Classic Le Mans event. The drivers side floor, sill and rear wing were completed by myself for that CLM.
Plans for the future?
Well once the car comes back from Willows I already have some tan leather MX5 seats to be installed.
A complete J Type Overdrive kit has been purchased.
A Mega jolt 3d mapable ignition kit has also been purchased and built. A full post on this will follow at a later date once I get the pulley and car back to establish if it will all actually work :-)
The car is also going to need a full respray.
That's all I can think of for now, watch this space!
Ash