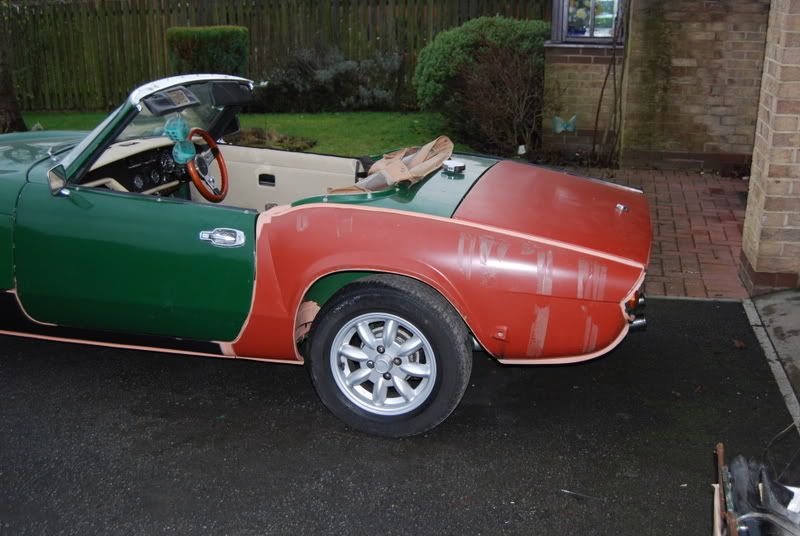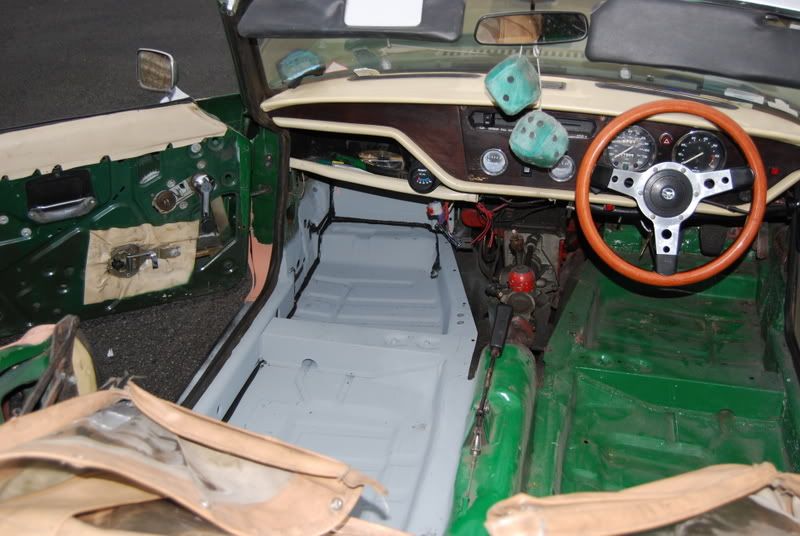 Well not a great deal to report really.
I have got the car back from Tim at Willows. Many thanks to Mark Astley, the North East TSSC Area Organiser, for stepping in and assisting in the cars return to its garage. Im very pleased with the results, although as you can see from the pictures, at the moment it looks like a dogs dinner!
This year myself and Phil are joining some TR freinds and completing both normal and classic le mans. Classic Le Mans is really my deadline to get the car roadworthy. Phil has offered to come and spend a weekend doing some prep and then i may get the car shipped over to Wayne Scotts dad to do the final coats. He has just painted his TR4 based Dove with amazing results.
I have also this afternoon managed to re-install the pulley and make up the bracket for the the VR sensor. This will not be on the car for long, i will fabricate a much improved version, just want to get it all running on the megajolt and then perfect it the best that i can.
Thanks to Jony and Davesideways for the front springs and Oil cooler too. Try the new forum at http://www.sideways-technologies.co.uk/forum/Blah.pl?
Id better go before i upset people above me and get banned :-)
Thats it for now, hopefully my workload will lessen and free some time up, must get cracking!
See some of you at Stoneleigh.